Panel Building
Fleming Electrical & Engineering Ltd design and manufacture custom built electrical and electronic control systems. Our LV Switchboards, Motor Control Centres (MCC) and automation solutions are fabricated in our Co. Kildare workshop and have been used in various applications throughout Ireland and the UK.
All our control panels are made to customer specification and are available in a range of sizes and finishes. We can also provide control drawing and certification of all panels
By uniting the latest in process control technology with leading edge hardware and a customer focused approach, we are able to provide the correct solutions for a wide assortment of applications.
From a single door enclosure to a state of the art Modular Form 4 Motor Control Centre with PLC control, our design and production team will ensure that every job is completed to the highest standard and in the time frame agreed with the client. Every panel under goes a thorough and documented testing procedure before it leaves the factory floor and is subject to a rigorous on site commissioning before the project is complete and handed over to the client
With the aid of the latest up to date computer design software our design team will ensure all control panels comply fully with all the relevant British and European standards.
In a fast moving and ever-changing industry with continuous advances in technology, one aspect of our business that never varies is our commitment to provide total satisfaction to our customers.
Services offered-:
Complete Control panel design & build service
Control panel upgrade & repair
Supply of Electromagnetic Flow meters & Mass meters
Design & installation of SCADA packages
Supply & Installation of Variable Speed Drives
PLC programming service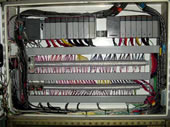 We custom design & manufacture every type of control panel:
Industrial panels
Instrument panels
Panel meters
Display panels
Electrical panels
Startup control panels
Digital panel meters
Panel components
Panel displays
Electrical control panels
Electrical panel boxes
Instrument panels
Electrical service panels
Panel instruments
Custom instrument panels
Startup control panels
Alarm control panels
Control panel systems
Motor control panels
Electric control panels
Industrial control panels
Fire control panels
Display control panels
Control panel overlays
Security control panels
Operator panels